Leanne & Jim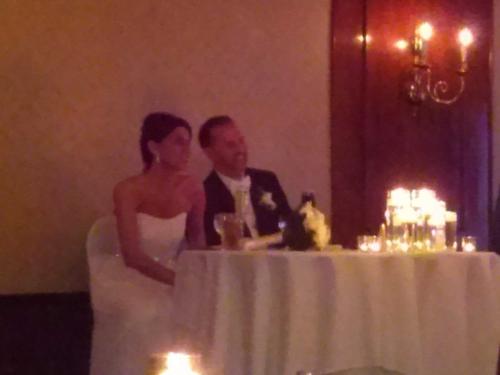 At the beginning of May, Leanne and Jim came to the Century House to say their "I Dos" and celebrate their love! In this wedding blog, we talk to bride Leanne about planning her perfect wedding.
A Beautiful Century House Wedding in Albany, NY!
What was the overall style or theme of your wedding?
We didn't have a specific theme for our wedding. Since we were an older couple, we didn't want anything big, just something that was elegant and relaxed. The Century House was the perfect backdrop for both those requirements!

What was most important to you when planning your wedding (food, music, flowers, etc)?
Between the two of us, we have 5 kids, so having the kids involved was so important us. Having our kids involved in the wedding was our main priority and we had so much fun with them.
What other wedding vendors did you use?
We had a lot of close friends that are very talented help us out. Ashley Brown helped with our photos and Lauren Harkawik too care of the invitations; both are good friends of my step daughter, Tracy. Our DJ was a friend from work and Price Chopper did our flowers. Everyone did a great job!
What's your advice for brides-to-be?
Enjoy your day and don't get caught up in the small stuff. Looking back, those small things won't make a difference in your life or marriage 10 years from now. It's all about you and your man.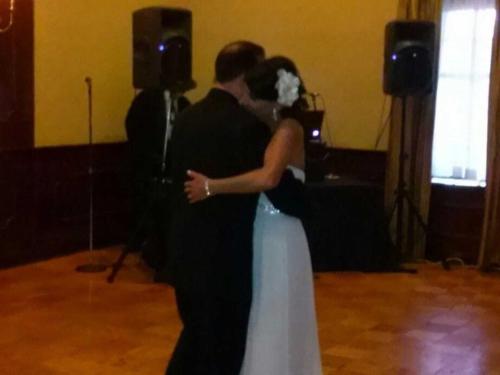 How did Century House assist you during the planning process?
Leslie Meyer was fabulous! We just loved her and she made us feel so special. She was right on top of everything and the entire planning process was smooth with her. Jim and I miss talking to her and can't wait to see her again!
Did you feel all your wedding expectations were met?
Leslie and the crew did everything to make our wedding day so special and fun. It went by too fast and we want to do it all again! We loved Drake too!
How did your wedding day go? Was it what you envisioned?
I was everything that we wanted from start to finish. The Century House was a perfect choice.
What was your favorite part of your wedding?
So many moments stick out in our mind that made our day unforgettable, but we loved sitting at that beautiful sweetheart table.
Do any couples out there need help planning their perfect wedding? All Century House couples have a full access to a staff of in-house wedding professionals to help with all their wedding day needs, whether it is linen choices or who to use as a florist. If you have any questions about how the Century House can make your dream wedding a reality, contact Leslie Meyer at Leslie@thecenturyhouse.com or 518- 785-0834. We look forward to hearing from you!