2017 WEDDING TRENDS
Article by Philip Brown, Wedding Coordinator
At The Century House, we believe that it's important to keep up with the latest trends and what's happening in the world of weddings. I recently had the opportunity to attend the Wedding MBA Expo in Las Vegas. While there, I networked with thousands of other wedding professionals as well as learned about new trends and technologies available in the industry. I'm thrilled to share them with you and look forward to seeing many of these trends come to life as I work with couples at The Century House to plan their wedding day!
Let's Talk Fashion – Pantone released their new 2017 trending colors which includes hues of blues, greens, and some blush pinks. Off-the-shoulder wedding dresses are making a comeback, so don't be afraid you're showing too much shoulder! Floral prints have also returned, making unexpected appearances in unique and creative places for a wedding. From bridesmaid dresses and floral print for cakes to invitations and wedding dresses with a touch of floral elegantly added, floral prints seem to be everywhere! And while the use of garters as part of a bride's special day is trending downward, if you're a die-hard traditionalist, check out new bejeweled and diamond garters.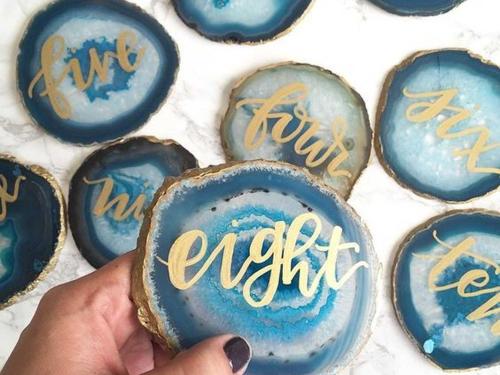 Agate & Geodes – These rocks are not just for kids anymore to break open and see the beautiful colors and crystal formations. Couples are using the design/style offered by these natural rocks for place cards, table numbers, invitations, and inspiration for cake designs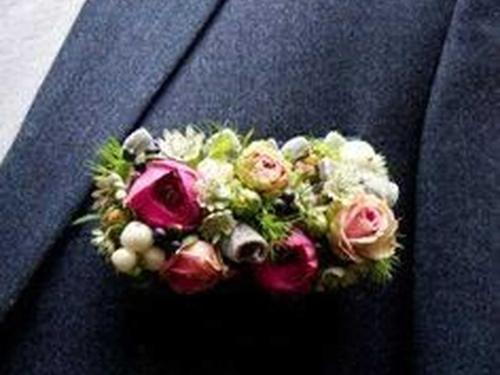 Little Touches/Trends – The men's boutonniere has been around forever and most end up falling off after a night of dancing. Pocket boutonnieres are replacing handkerchiefs for men and adding a fresh new style to the traditional boutonniere. Looking for something sweet and different? In 2017, the wedding cupcake trend will fade as glitter doughnuts enter the scene, offering sparkly glazed deliciousness to your guests.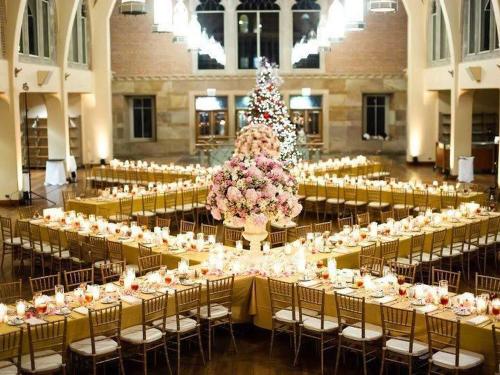 Creating Your Special Space - Weddings have been happening for centuries, and couples are always looking to be original in some way, shape, or form. Seating arrangement and style is no exception as couples are now mixing and matching table types to create a unique space. Unique seating can also allow you to explore your options for your venue and the use of the space. Lastly, this was a trend in 2016 but it's still going strong - dramatic hanging ceiling décor is still hot and a great way to change your event space to match the look you envision.
Technology - I wanted to share three pieces of technology that I found really cool and useful. The Bouquet cam allows a bride to place a camera in her bouquet, recording throughout the day from the bride's perspective! Another great technology, the Wedding Cam, allows you to hold a monitor in your pocket while a drone fly's overhead and captures everything as it follows you around your wedding. Finally, check out the website called MissNowMrs.com. The site is useful in getting all of the paperwork required to change your last name and even submits the forms for you - after you're married, of course!
Love these these trends? Our wedding professionals are bursting with ideas and would love to help you plan the perfect wedding at The Century House. To learn more, please call (518) 785-1857.